Best Hot Spring Baths in Tokyo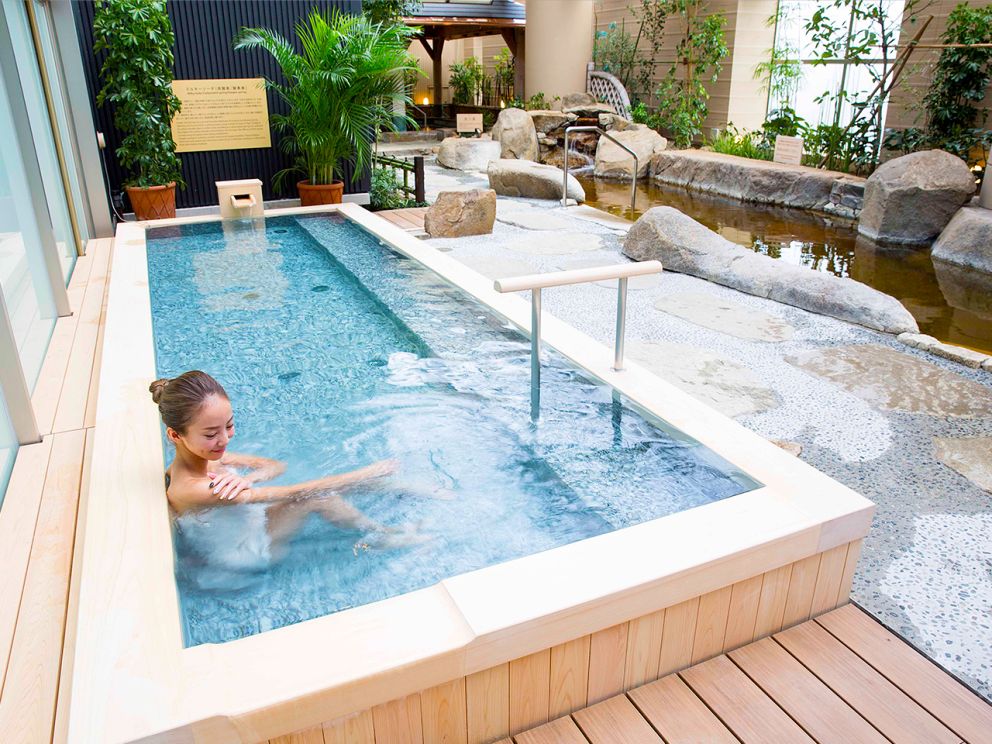 Many of our guests ask for recommendations of Japanese style public baths that they can visit while in Tokyo.
But before we reveal our list - we wanted to take a second to explain the terms "Onsen" and "Sento" - how they differ - and whether or not you should opt for one or the other during your trip to Japan.
Onsen vs Sento - What is the difference?
In order to be officially recognized as an onsen - there are certain criteria for the water being used in the baths.


These specifications relate to temperature of the water at the hot spring source that it is fed from - and the ratios of the mineral contents contained in the water.
If you want to learn more about it we will include a link below at the end of the article - but an easy way to understand it is that bordeaux wine can only be made in bordeaux - but you can always enjoy other wines.
In the same way - a sento might not be an onsen - but that will not stop you from enjoying the relaxation.
Below we have made a list of some of our recommendations and what makes them different.
Spa LaQua (Adults ¥2634; Children ¥1944)
Spa LaQua offers hot spring baths but is better classified a super-sento than a traditional onsen. A very modern facility in Tokyo Dome City, Spa LaQua has numerous baths and saunas claiming healing properties. Visitors can also enjoy massages and other spa treatments for an additional fee.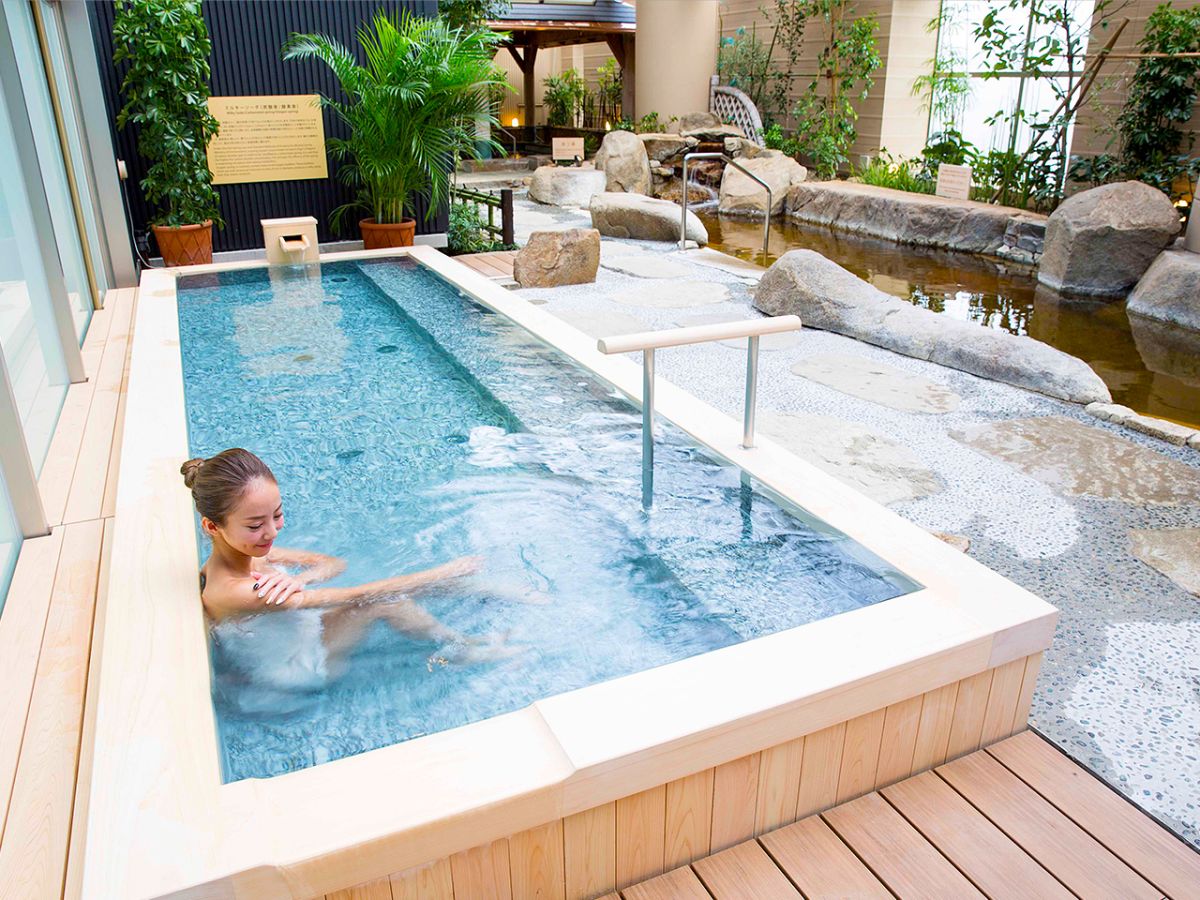 Website: https://www.laqua.jp/en/
(This one gets a big thumbs up due to location - its on top of Korakuen station and right next door to tokyo dome and major shopping and restaurants - around 15 minutes from Tokyo station. It also is officially an "onsen" passing the water standards. Tattoos are not allowed.)
Oedo Onsen Monogatari (Adults ¥2480; children ¥1000)
Another super-sento with hot spring baths, Oedo Onsen is a kitschy Edo period experience with a variety of indoor and outdoor baths, saunas, and more.
You could compare it to a kind of onsen disneyland experience - where the entire complex has consistent theming and you are able to rent a yukata to wear while checking out the restaurants / attractions within the "theme park".
Close to odaiba shopping districts and rainbow bridge - this is a great place to relax after a day of shopping. It is recognized as an onsen and tattoos are also not allowed.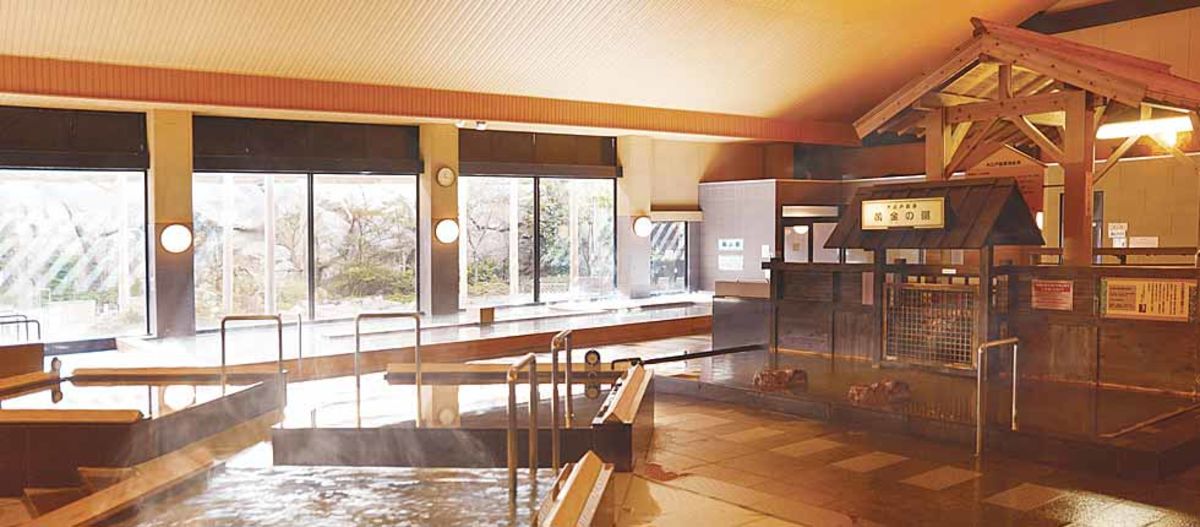 Website: https://daiba.ooedoonsen.jp/en/
Oshiage Daikoku-yu (¥460)
A proper, old-fashioned Sento, Oshiage Daikoku-yu was established in 1949, an example of the post-war sento boom. This sento offers bathers fewer options than the super-sentos listed above, but has a pleasant ambience and an outdoor lounge area where you can enjoy a refreshing drink.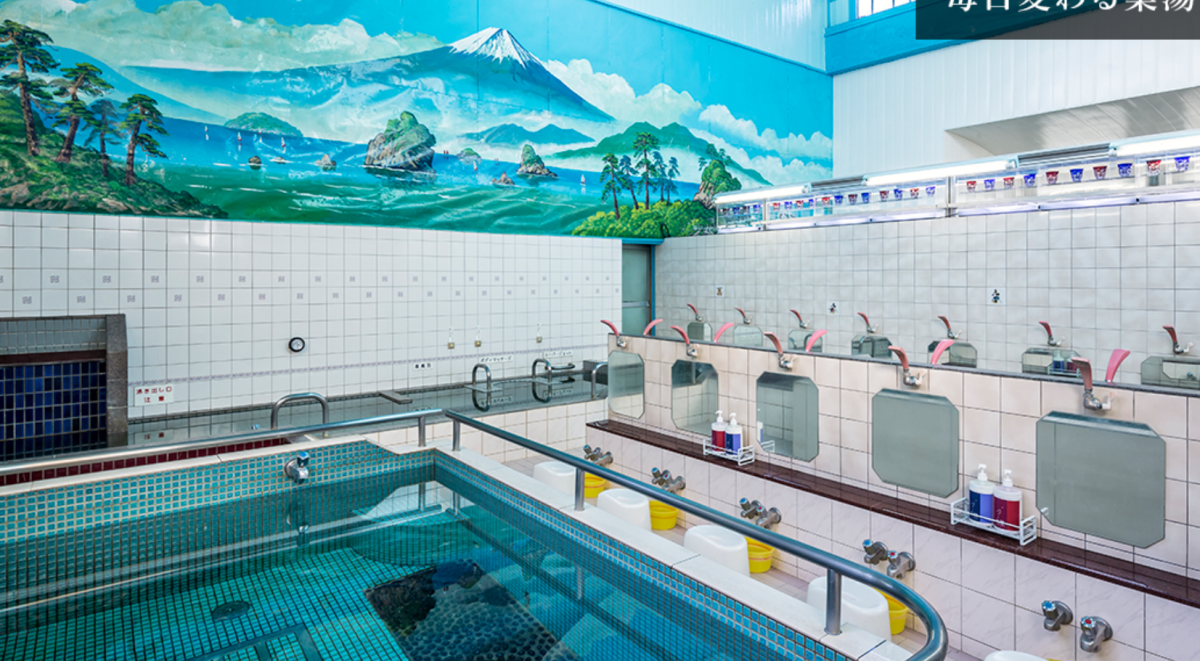 Tattoos are okay at this bath! :)
Website: http://www.daikokuyu.com/english/index.html
4. Atami-yu (¥460)
Atami-yu has been heating its water by burning wood since it opened in 1954 and has preserved its postwar vintage charm. Note that soap and shampoo are not provided. This place is very traditional and a great spot to meet curious locals.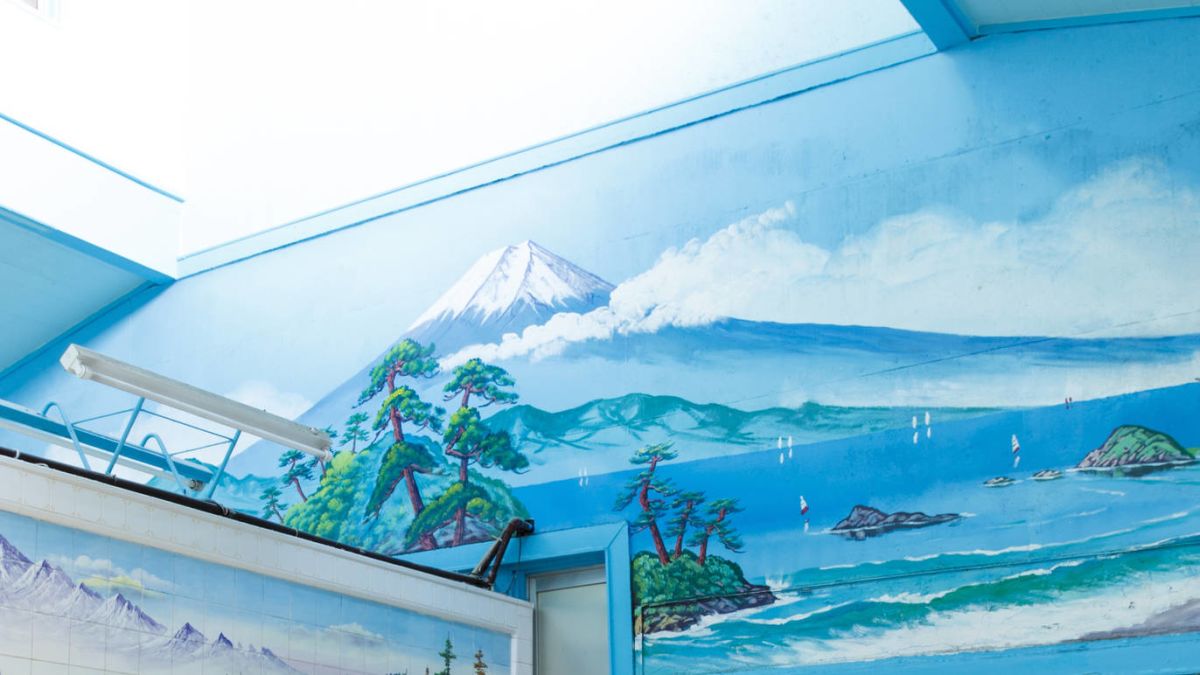 They are very traditional - hence the lack of an English website. :)
Address: 3-5-4 Kagurazaka, Shinjyuku-ku, Tokyo